iSmartSafe Video Doorbell - New Product Launched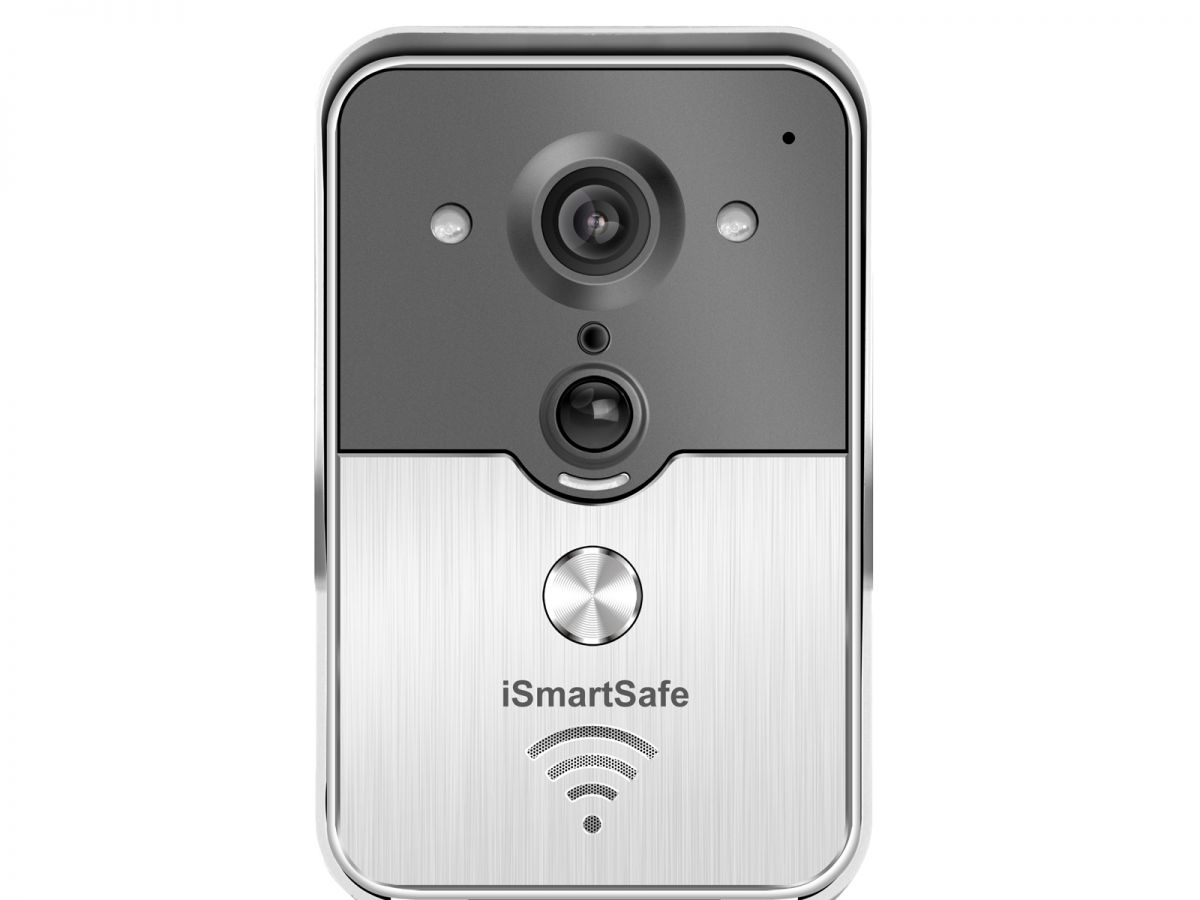 iSmartSafe just launched a new product – Video Doorbell. The iSmartSafe video doorbell has the most advanced function with high resolution, and it does integrate with iSmartSafe home security systems.
How a iSmartSafe Video Doorbell Works
When you push the button on a traditional doorbell, the action closes a circuit to ring a chime inside your home. iSmartSafe Video doorbells are a bit more complex. When you push the button on one of these devices, the doorbell's camera sends a video feed to your smartphone over Wi-Fi, and you can press a button in the app to talk to the person at the door over a two-way speaker. Each doorbell supports ring alerts, which notify your phone when a person rings the bell, as well as motion alerts, which can be a little more hit or miss.
iSmartSafe Video Doorbell is the best one for most people due to its high-quality 720p video, easy-to-use app, and prompt response time between event and notification. iSmartSafe also beats others in value by offering a local storage for videos without a subscription fee. Whether you're at home or away, the iSmartSafe HD doorbell sends reliable alerts to your smartphone when visitors arrive or packages are delivered, lets you talk to visitors through its speaker and microphone, and can even record suspicious activity, day or night, around your door or entryway.
The iSmartSafe doorbell built-in motion-detection sensor proved more reliable than other doorbells, —when motion is detected, the camera now saves 60 seconds of video from before the motion occurred. This means that you can see more of the event that triggered the motion sensor, making it more useful than other doorbell cameras. (With some other cameras, it's fairly common to catch the backside of a person who has triggered the doorbell as he or she walks away.) The weeks' worth of free video storage means you can go on vacation and still have a record of what happened on your front porch—without having to pay for that record. Customizable LEDs for night vision, plus integration with the popular iSmartSafe home security system.