iSmartSafe Video Doorbell
iSmartSafe video doorbell gives you the control, convenience, and safety you've never had before. Whether you're home or away, feel confident knowing you can see who's at your door!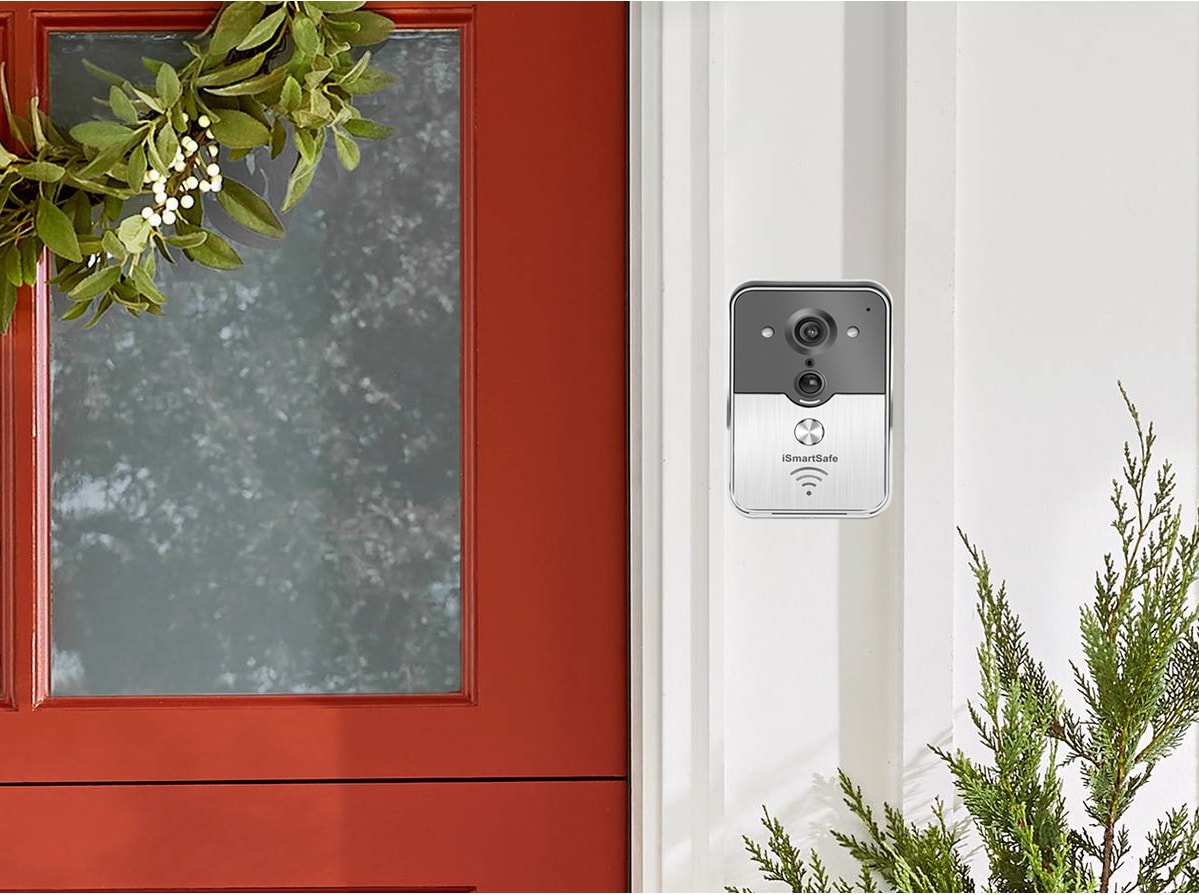 Video Doorbell Product Features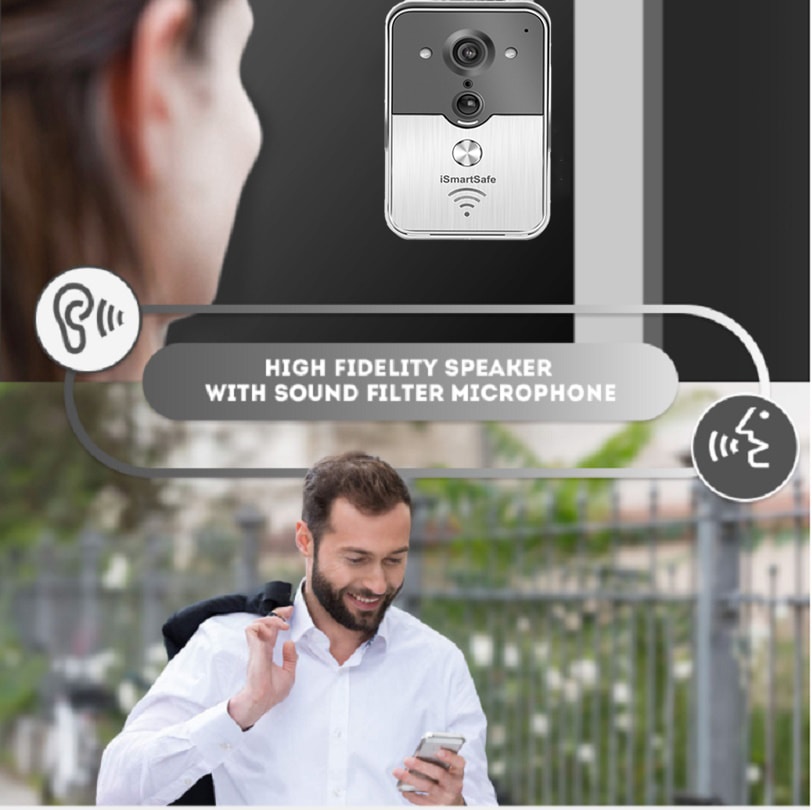 Answer your door with a smartphone
iSmartSafe is a smart video doorbell that allows you to see, hear, and speak to the visitor at your door whether you're at home, at work, or on the go. Swap your current doorbell for iSmartSafe, and enjoy a higher level of safety and security with remote monitoring and recording features.
Home security is easy
With the iSmartSafe HD WiFi doorbell, you are free to live your life without worry and inconvenience. No more interruptions during family dinner; missing important packages while you're gone; or unwanted visitors at your doorstep.