iSmartSafe Home Security System Preferred Package
$449.00
iSmartSafe home security system preferred package provides comprehensive coverage protection for every door, window, and room in your home. It includes 1 iSmartSafe Alarm Panel, 8 Door sensors, 3 Motion Detectors, 1 Smoke Detector, 1 Wireless Siren, 2 Keychain Remote, and 4 iSmartSafe window stickers.
Description
iSmartSafe Home Security System Preferred Package
iSmartSafe home alarm systems support both
WiFi

and

Cellular

connection, double protection. When power outage, the systems automatically switch from WiFi to Cellular connection. So you are always protected. It also supports monitoring and two-way voice inter-communication functions. When the alarm is triggered, you will get the

 text message

and

phone call

alerts (up to 6 phone numbers).
Using the various sensors included in the Preferred Package, users can monitor and observe when a door, window, or cabinet is opened, or if the movement is detected in a specified area.  The system has the built-in siren and can expand up to
100 sensors

. All the sensors are the wireless connection. Information push promptly when power lost or recovered or detectors in low voltage. Easy to arm or disarm using Free Apps or remote control. This alarm system can also work with iSmartSafe indoor/outdoor smart security cameras

and

home automation.
iSmartSafe home alarm systems are DIY, self-monitored, self-controlled home security systems with no monthly fees and no contracts. The free iPhone and Android iSmartSafe apps allow users to arm and disarm their security system at any time, from anywhere, in real-time. The app shows who is at home, when family members have left or returned, and the status of every sensor and device.
Users receive the instant emergency notification with phone calls and text message when iSmartSafe sensors detect unauthorized activity, and the user can immediately view the home's status and safety in real time. The system is easily expandable and all iSmartSafe devices, sensors, and security cameras can be added to the Preferred Package for complete and customized home security.
1 iSmartSafe Alarm Panel
8 Door Sensors
3 Motion Detectors
1 Smoke Detector
1 Wireless Siren
2 Keychain Remote
4 iSmartSafe window stickers
Summary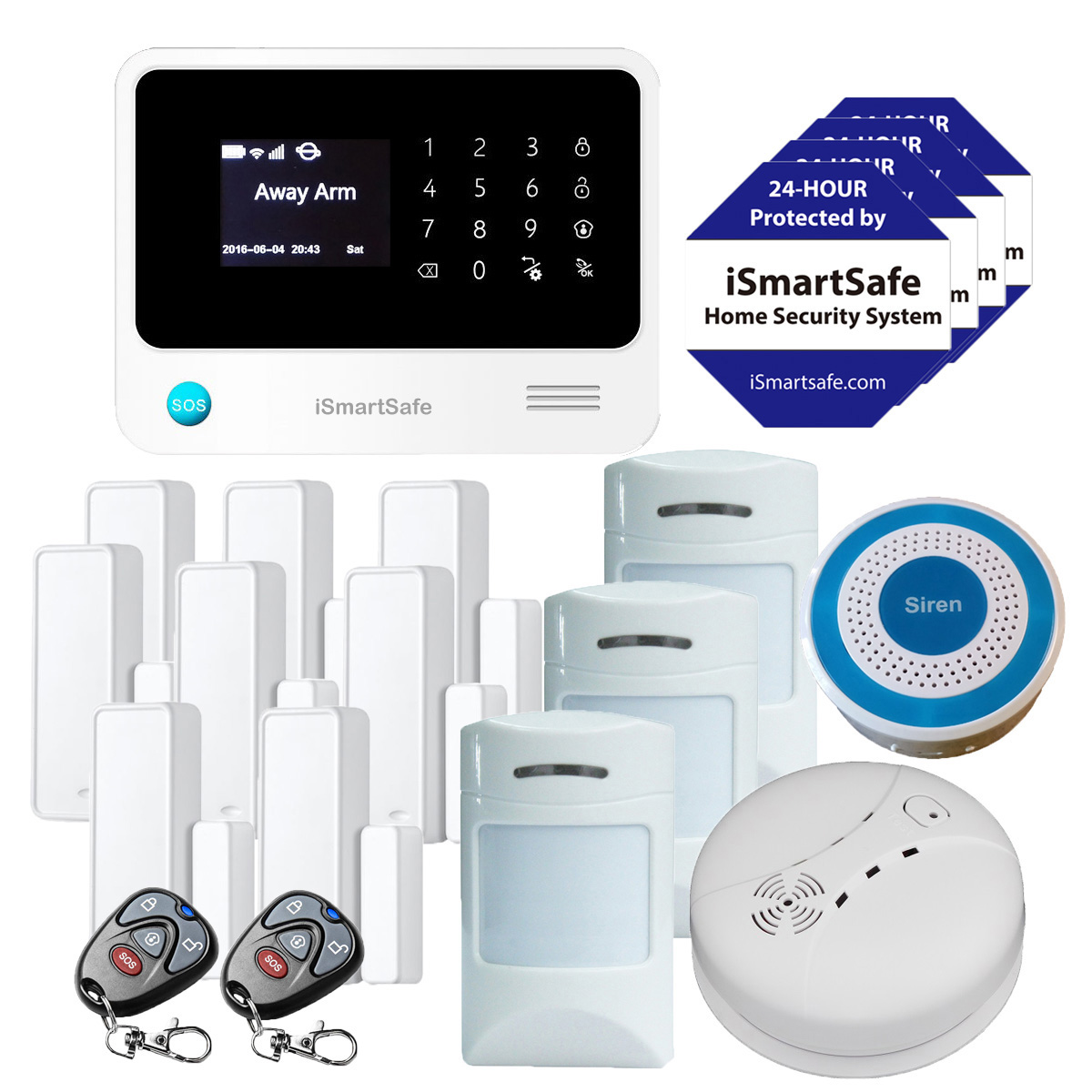 Author Rating





Brand Name
Product Name
home security system preferred package