Keychain Remote
$9.99
iSmartSafe Keychain Remote has four different operation modes: away mode, home mode, off mode. with one emergency button, for emergency help.
Description
‌Home Security Keychain Remote‌
iSmartSafe Home Security Keychain Remote is
 battery-operated and has four 
buttons for home arm, away arm, disarm, and emergency. It is 
an easy and secure way to arm and disarm your Home Security System. The simple and limited functionality of the keychain remote makes it perfect for children, people who don't feel comfortable around technology, the elderly, home care workers, and even trusted overnight guests who aren't familiar with your system. 
 iSmartSafe Home Security Keychain Remote is a hand-held device that lets you conveniently arm and disarm your home alarm system, when you are in close proximity to your home with the touch of a button. Control your alarm system with the Keychain Remote. Arm and disarm your alarm with a push of a button. Set your alarm to away after you leave to protect your home.
 Our Home Alarm Keychain Remote comes with a convenient panic alarm button. If you're at home and a stranger or an intruder approaches, you can alert the system and have help on the way. Your system's controls can be as close-by as your keys. You can easily arm and disarm your home with a simple touch of a button.
Control your alarm system with the Keychain Remote
Arm and Disarm your alarm system with a push of a button
Control your alarm system from up to 400 feet away
SOS/Panic Button for emergency alarm and help
Low power consumption design
Four operation modes: Away Arm, Disarm, Home Arm, Emergency Alarm
Disarm (Off button) - Disable protection
Away Arm - If no one is going to be in the home or business that is protected
Home Arm - If someone is going to stay inside the home or business that is protected
Emergency Alarm - It is a panic button that generates the alarm instantly
Summary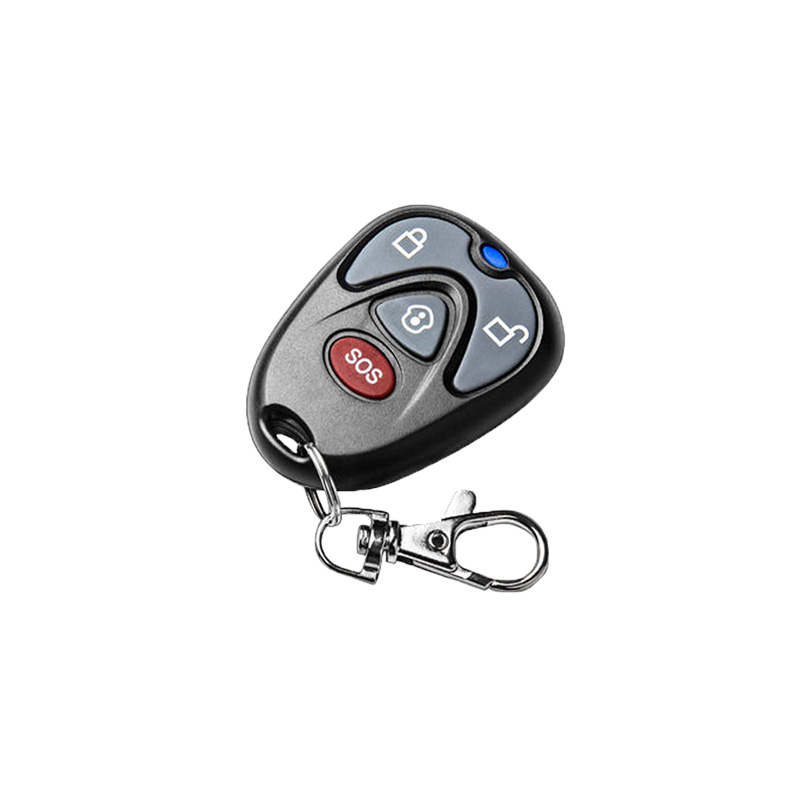 Author Rating





Brand Name
Product Name