News
DIY Home Security System – Giving You the Safety You Want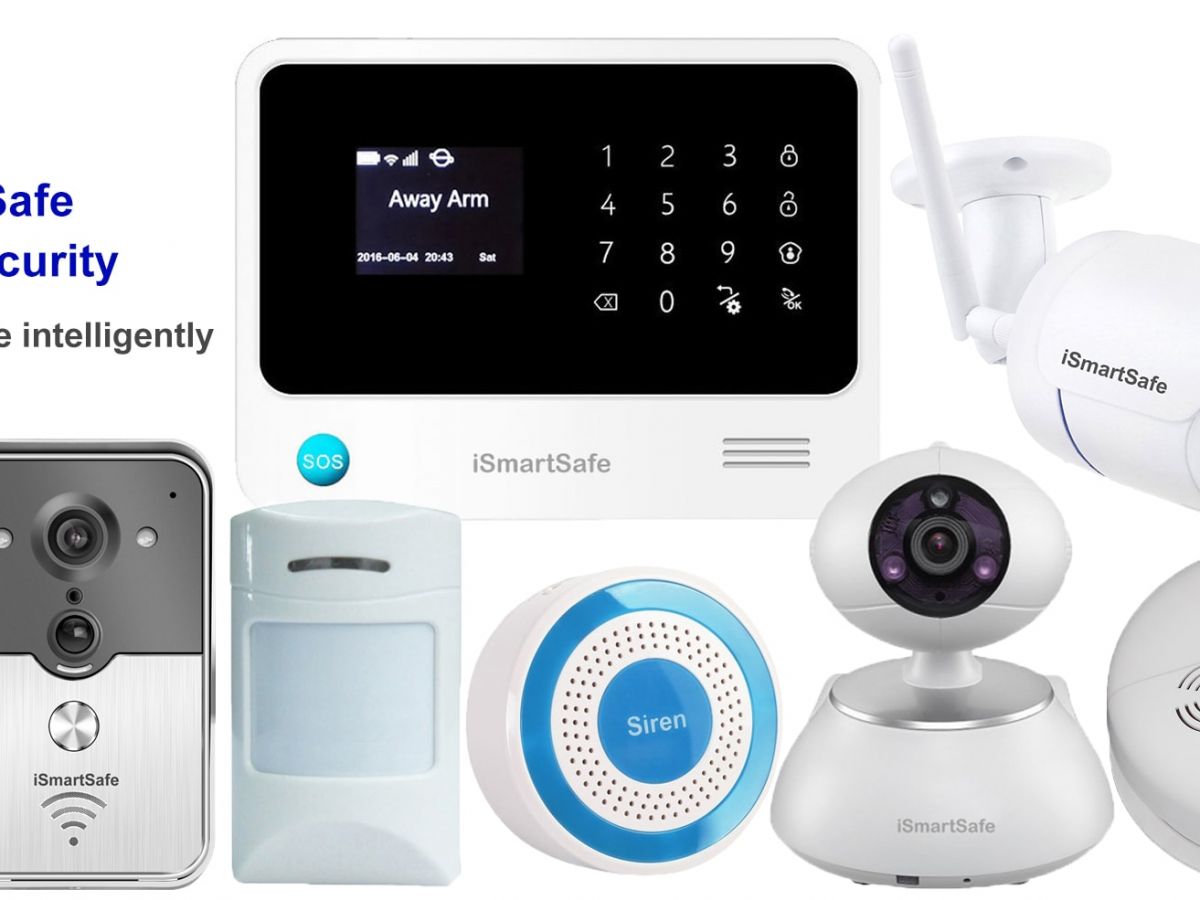 So many homeowners often think, "Why do I need a home security system? I have a door for God's sake!" If you fall into this category of homeowners, think again. Installing a wireless home security system is one of the best choices you will ever make as a homeowner.
Doors and barred windows, to some extent, get the job done when it comes to protecting your valuables and loved ones. However, over the years, burglars and other criminals seem to have no issues bursting into homes, carting away valuables. Thanks to technology, a working solution has been proffered to the problem – the DIY home security system.
Ever since the DIY home security system came into the big picture, homeowners sleep with both eyes closed. Wireless home security systems are sophisticated gadgets that work every second of the day to keep your home fully secured. Surprisingly, despite how sophisticated these devices are, they come at pocket-friendly rates, and this made them relatively common in modern homes.
There are many ways to reduce the likelihood of being a victim of burglary or other home-related calamities – installing a DIY home security system tops the list. There are many advantages connected to installing a DIY home security system:
Five Great Advantages the Installation of a Wireless Home Security Brings To You
Create a deterrent: Having a wireless home security system installed will make a criminal skip your home and look for homes with easier entry access. Since a home security system increases the chance of a criminal getting caught while attempting to break into a house, they will always make the right choice of moving on.
Keeping your family safe at all times: There is nothing that brings a greater peace of mind than knowing that your family is safe. Whether when your kids return home from school and you are at work, in the middle of the night, etc., knowing that you have a security system that gets the job done gives you a peace of mind.
Save on insurance: When there is a security system installed, almost every insurance company will give you a discount on the premium for a homeowner's policy. The typical savings are within 10 to 20% range, and this will help you offset the cost of purchasing the security system.
Increase your home sale value: This may surprise you, but it is true. Installing a wireless home security system in your home gives you an edge over other properties, as it will be included in the listing. If your home security system can be removed, it can also be used as a bargaining chip to close the deal or negotiate a suitable price; most home buyers would not want the home security system removed.
Keep an eye on your home remotely: If you are an avid traveler who always has a place in mind to visit, here comes good news! With a wireless home security system installed, you will never need to worry about what happens in your home anymore. Most DIY home security systems are equipped with a technology that allows you see the live feeds of happenings in your home while you are away. This is even more useful for you if you hire a nanny to help watch over your kids while you do those important jobs.
After reading all these, you may be tempted to say "wow!" Mind you, these are just a few of the numerous benefits you get when you install a wireless home security system in your home.
I need one right away!
It is understandable that you want to keep both your valuables and your loved ones safe – they are lucky to have you. Installing a DIY home security system is an excellent choice, but be prepared to face some confusion when choosing between the different types of home security systems.
Did you get scared? You needn't be, I have you covered! Although there are many companies out there from which you can buy the wireless home security system, iSmartSafe is an excellent choice.
iSmartSafe provides you with highly efficient home security system at friendly rates; they have a long list of happy homeowners, too. Here are some amazing features of iSmartSafe security systems:
$0 monthly subscription
Mobile control (allows you to monitor and secure your home from anywhere)
Wireless sensors and extreme range (allows up to the 300-400ft range)
Portability – You can take it to your new home.
Visual monitor (Allows video recording of your home at any time, from anywhere)
2-way communication – Ability to communicate with your family from anywhere
Pet-friendly (You don't get unnecessary alarms when your pets decide to play)
You are responsible for keeping your loved ones and valuables safe; take an action today. Get iSmartSafe DIY home security system right away.